Find out the who, what, why, when and where of the Naked Piano.. or Contact Gary
---
Who created the 'Naked Piano'?
Gary Girouard – a Boston area native who now resides on Cape Cod – was the Pianist, Composer and Producer for the Naked Piano series. You can learn more by clicking on Gary Girouard's Biography.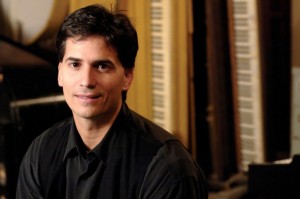 ---
When did the Naked Piano project begin?
The Naked Piano project began with the first CD – The Naked Piano – which was released in 2004. The second album – The Naked Piano, Volume II – was released in 2006 and the third – The Naked Piano Christmas Album – was released in 2007.  The Naked Piano Light & Dark – was released in November of 2012 and won "Album of the Year". The most recent release The Naked Piano Elements was released in February, 2014.
---
Why did you create the Naked Piano?
From the start, this project was all about capturing the uniquely beautiful qualities of an acoustic piano. The decision was made early on to use as little technology as possible and to avoid edits or synthetic effects. The idea was to create a collection of compositions that would highlight the timeless nature of the piano (and life) by writing about such universal themes as love, family and nature. By focusing on emotionally-charged and expressive themes, the intention is to provide you a 'natural escape' from an often-hectic world. The Naked Piano is meant to invigorate your mind, while soothing your soul.
---
Where did the Naked Piano recordings take place?
We were fortunate to know the Murphy's that own M. Steinert & Sons in Boston. This is one of the worlds' oldest Steinway retailers that just happens to have an abandoned piano concert hall 2 stories underground! Located right on Boston Common in the heart of Boston, Steinert Hall was a major performance venue at the beginning of the 20th century. It features a stage just large enough for a Steinway D (9′ Concert grand piano) and at one time seated about 350 people. The acoustics were designed specifically for an intimate piano concert. After the tragic "Coconut Grove" fire in the early 1900's, codes in Boston changed and Steinert Hall was no longer able to be used as a public performance venue. Abandoned and in disrepair, it is now a relic of a bygone era…but the acoustics are still magnificent! The real difficult part of recording in Steinert Hall is that it's very close to the Boylston Street "T" stop (underground Mass Transit) – and you can hear the loud rumble and screeching wheels of nearby trains. This made it necessary for us to do the recordings after 10 PM when trains weren't as frequent! We've got some great recordings that include the 'screeching wheels' of a not-too-distant subway train…
For the Naked Piano Christmas album – this was completely recorded in a small home studio.
For the Naked Piano Light & Dark and Elements – the recordings were done at Piano Haven in Seattle, WA (now located in Sedona, AZ).
---
What's in the future for the Naked Piano?
We've got a number of projects that are related to the Naked Piano including:
Licensing of Naked Piano music for commercial projects – in airports, Doctor's offices and other appropriate venues. Keep your ears open – you may hear the Naked Piano when you least expect it!
"The Naked Piano+"  This is a project featuring solo piano – with instrumental accompaniment. Scheduled to be released as singles throughout 2015
"Best of" Naked Piano – This will be an album with 12 of the best-selling hits from four Naked Piano Albums. Scheduled to be released late 2015.
"Naked Piano" Adult Method book(s) – Gary is currently collaborating with Adult Piano teachers to create a special course featuring Gary's piano music. Estimated release early 2016.
All-new Christmas Album! Gary is creating a new Christmas Album in the "Naked Piano" style! Estimated release date is Fall, 2015
"Naked Piano" on your Player Piano System – Gary is currently creating the player-piano files for QRS Music Systems – the original Player-Piano company! The first album being released for player-piano is The Naked Piano Light & Dark – due out by the end of 2014.
Naked Piano – Sheet Music There have been a lot of requests for Naked Piano sheet music – and we're actively working on this! Be sure to subscribe to Gary's Newsletter to learn when new sheet music is released.
If you have any additional questions or would like to get involved, please contact me.  I'd love to hear from you!